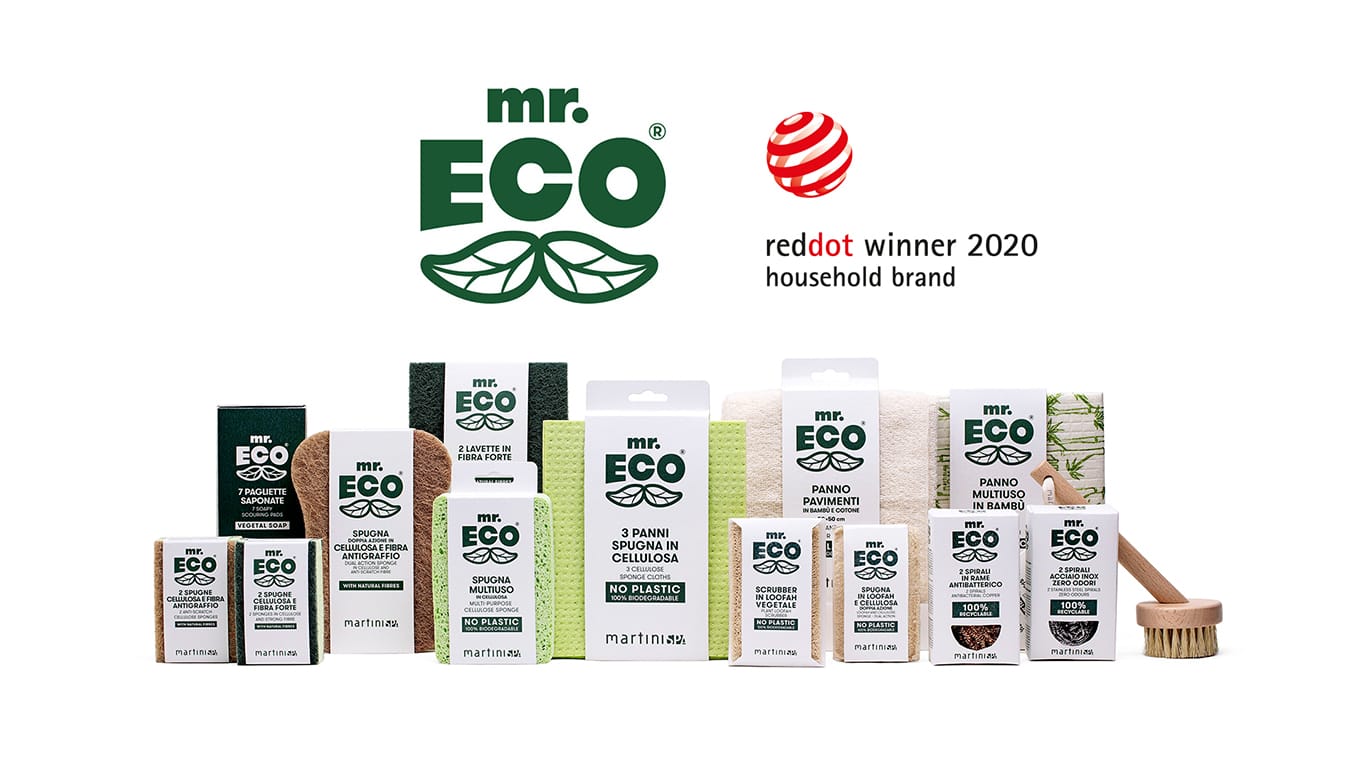 Caring for your home while respecting the environment
Mr. Eco® is the name of the new range of eco-sustainable products designed by MartiniSPA for home cleaning and care.
Plant-based cellulose sponges, loofah and natural fibre scrubbers, antibacterial copper and stainless steel scouring pads, wooden dish brushes with sisal bristles and bamboo viscose cloths, strong fibre kitchen towels and soap pads.
The range is composed of 14 innovative products with a contemporary design, made with biodegradable, recyclable and completely NO PLASTIC materials.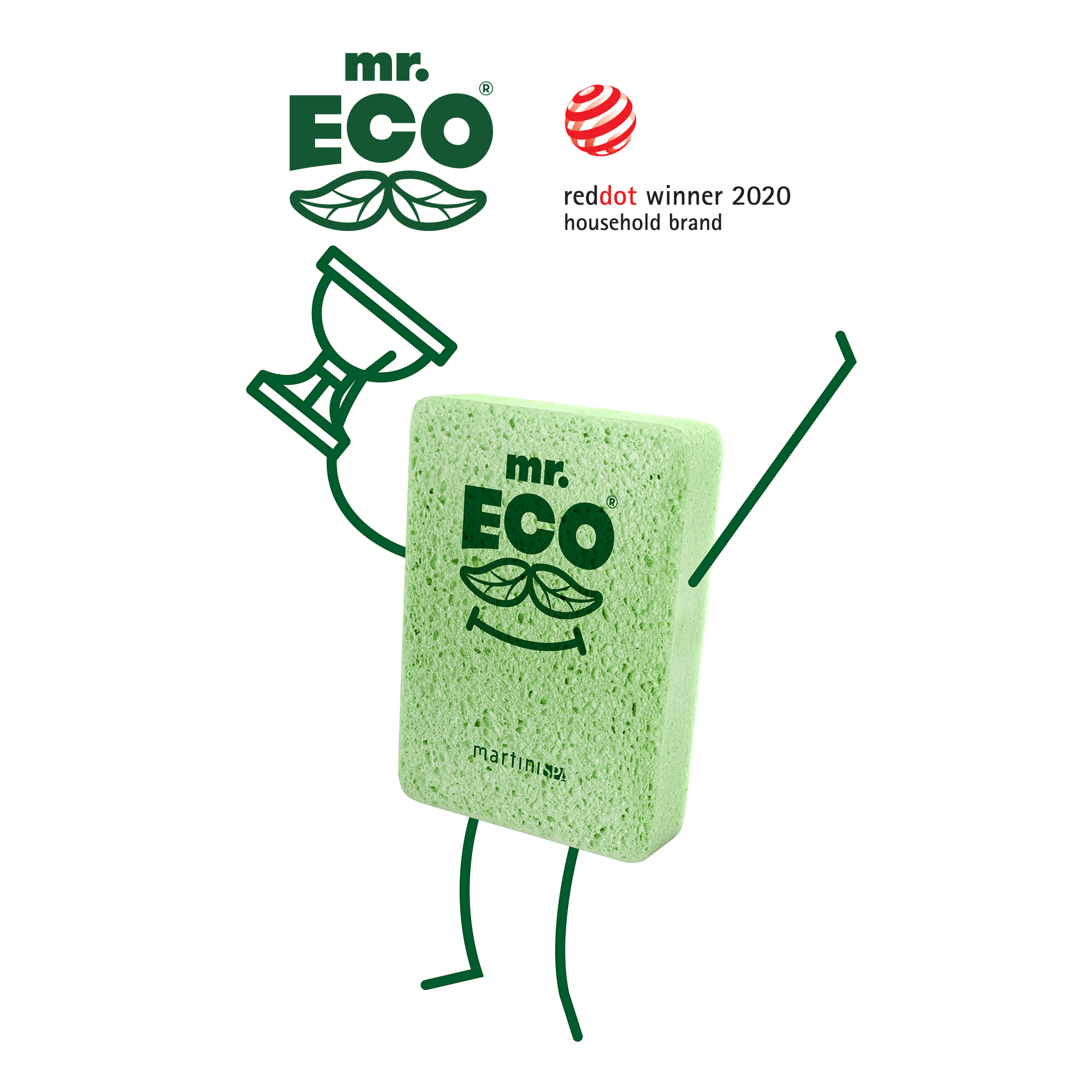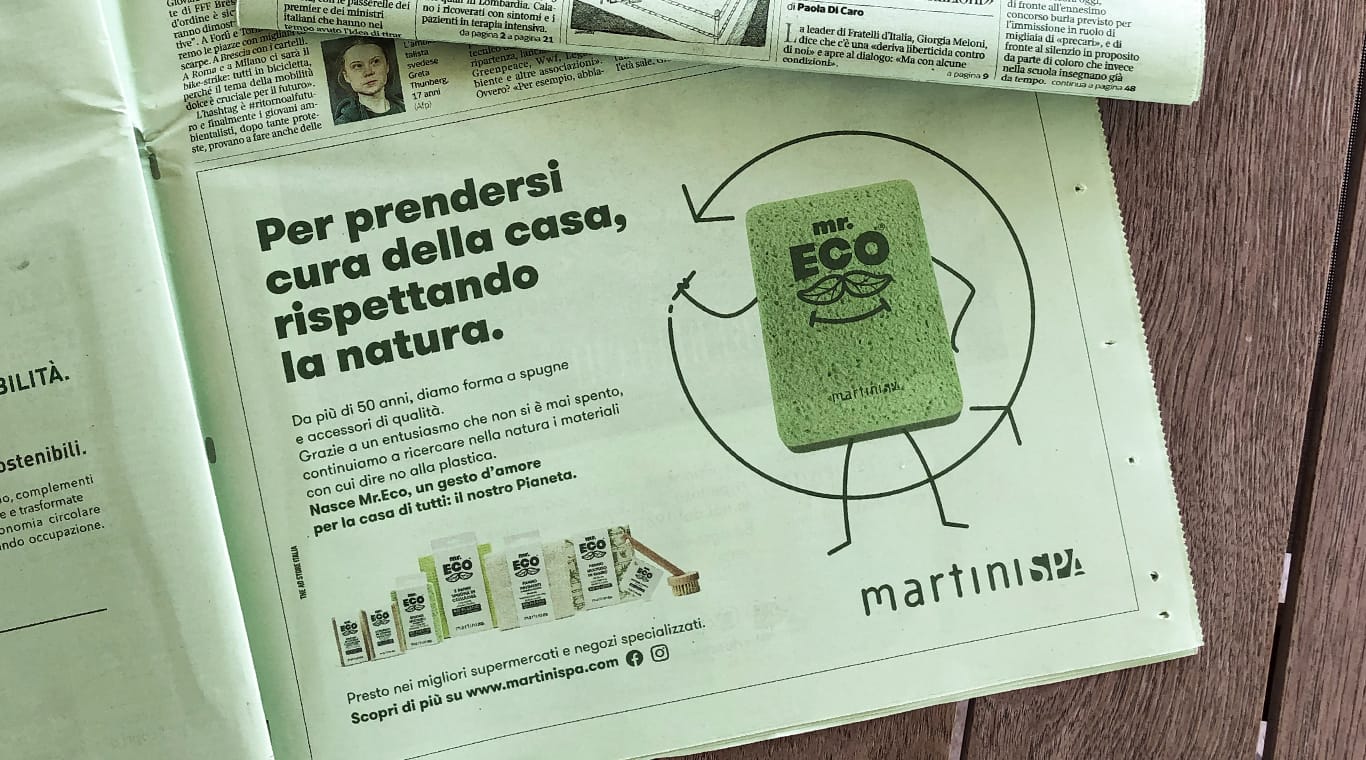 #ecofriendly
The product packaging also respects the environment: all the packages are made with FSC® certified paper, coming from responsibly managed forests.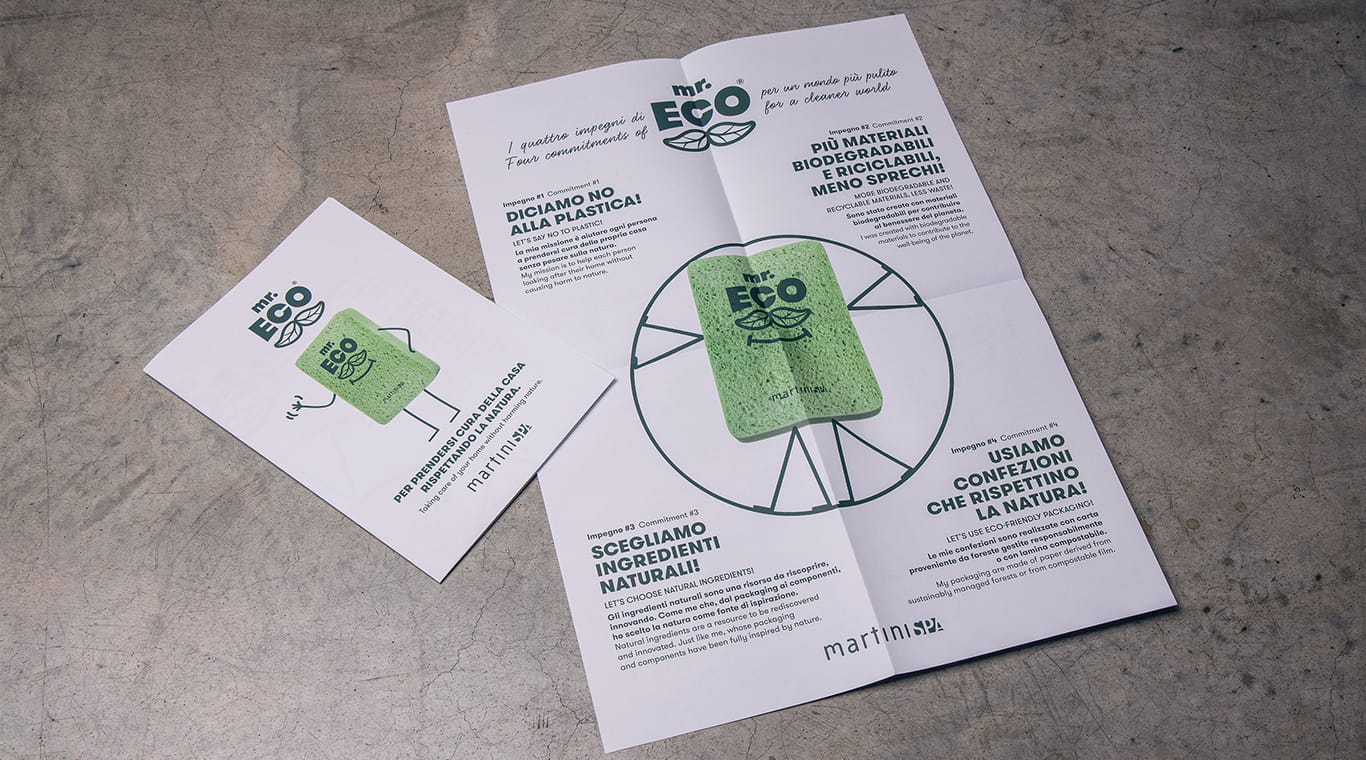 The 4 Mr.Eco® commitments for a cleaner world
Mr.Eco® is the result of a broader vision of MartiniSPA, with a commitment on several fronts: investments in natural energy (since 2012 the company has produced over 2,730,000 kW of solar energy); creating a MartiniSPA forest which surrounds the company (172 trees and plants of 11 different species) and the reduction of CO2 emissions, thanks to production supply chain control and logistics optimization.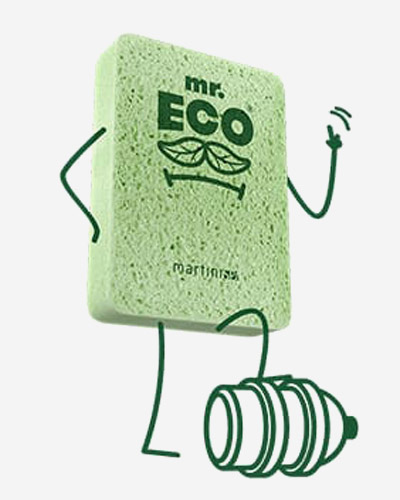 We have reduced the use of plastic, from the packaging (all 100% recyclable and with low environmental impact) to the ingredients of the sponges.
More recyclable and biodegradable materials, less waste!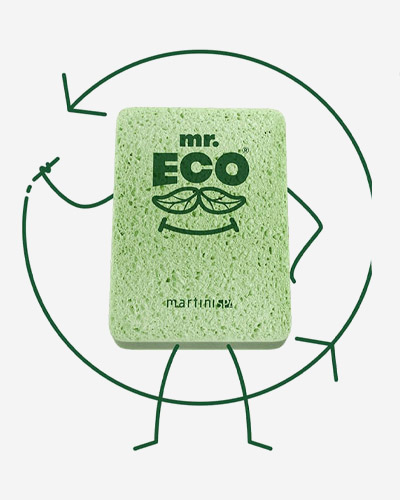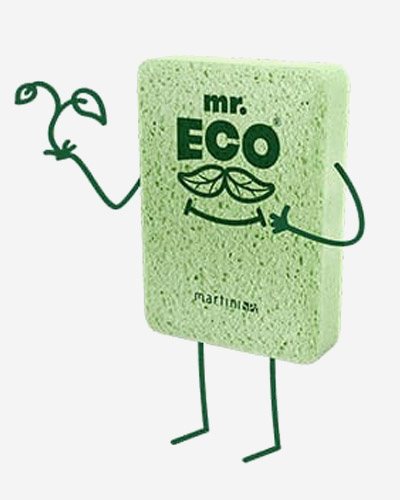 Mr. ECO prefers natural materials such as loofah, bamboo and cellulose.
A small contribution to reduce our impact on the environment and thus help the planet.
Eco-sustainable packaging, made with FSC-certified paper from responsibly managed forests, according to strict environmental and social standards.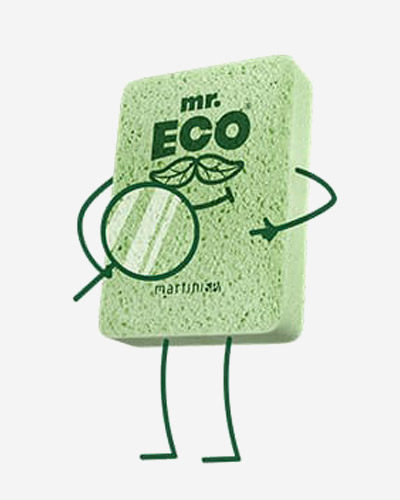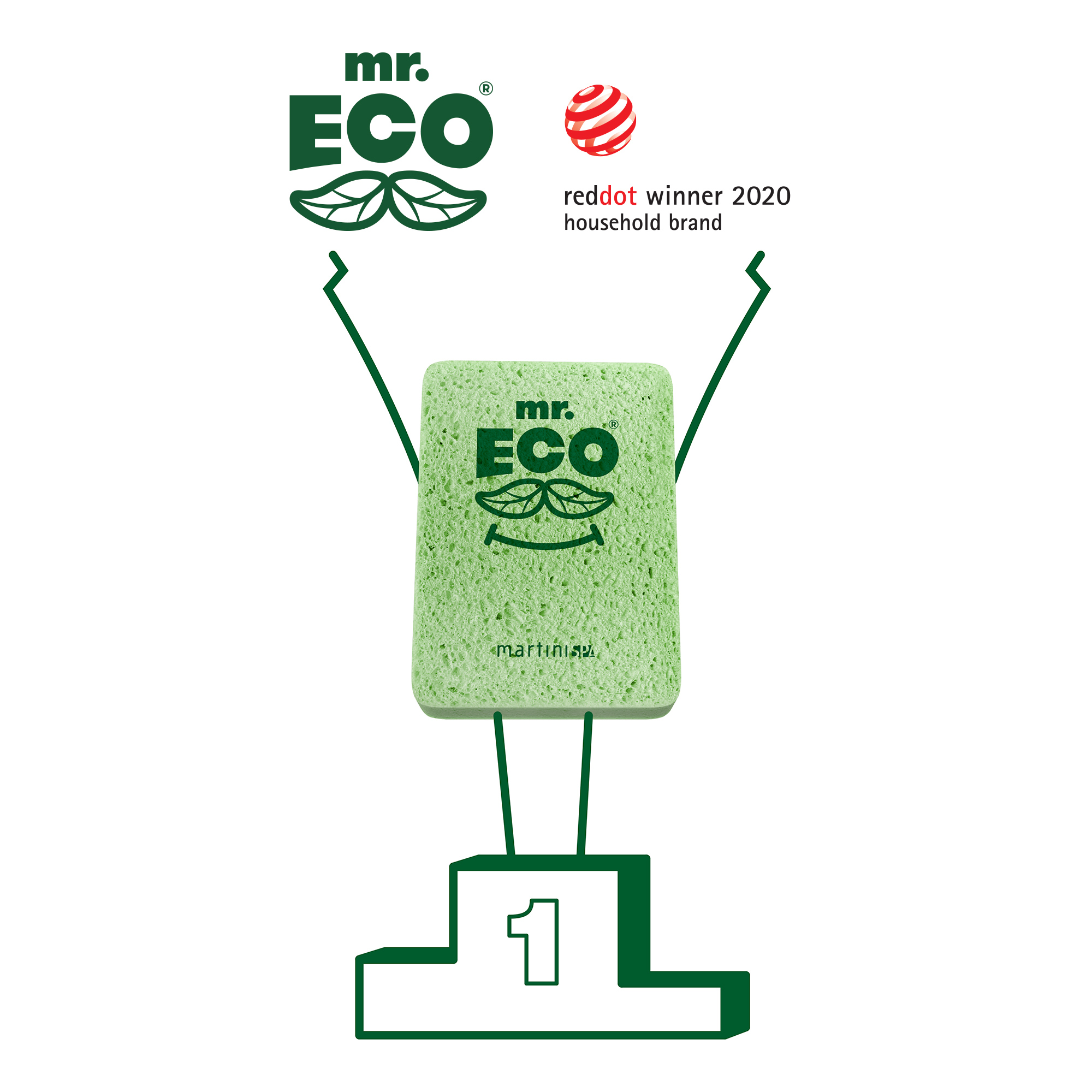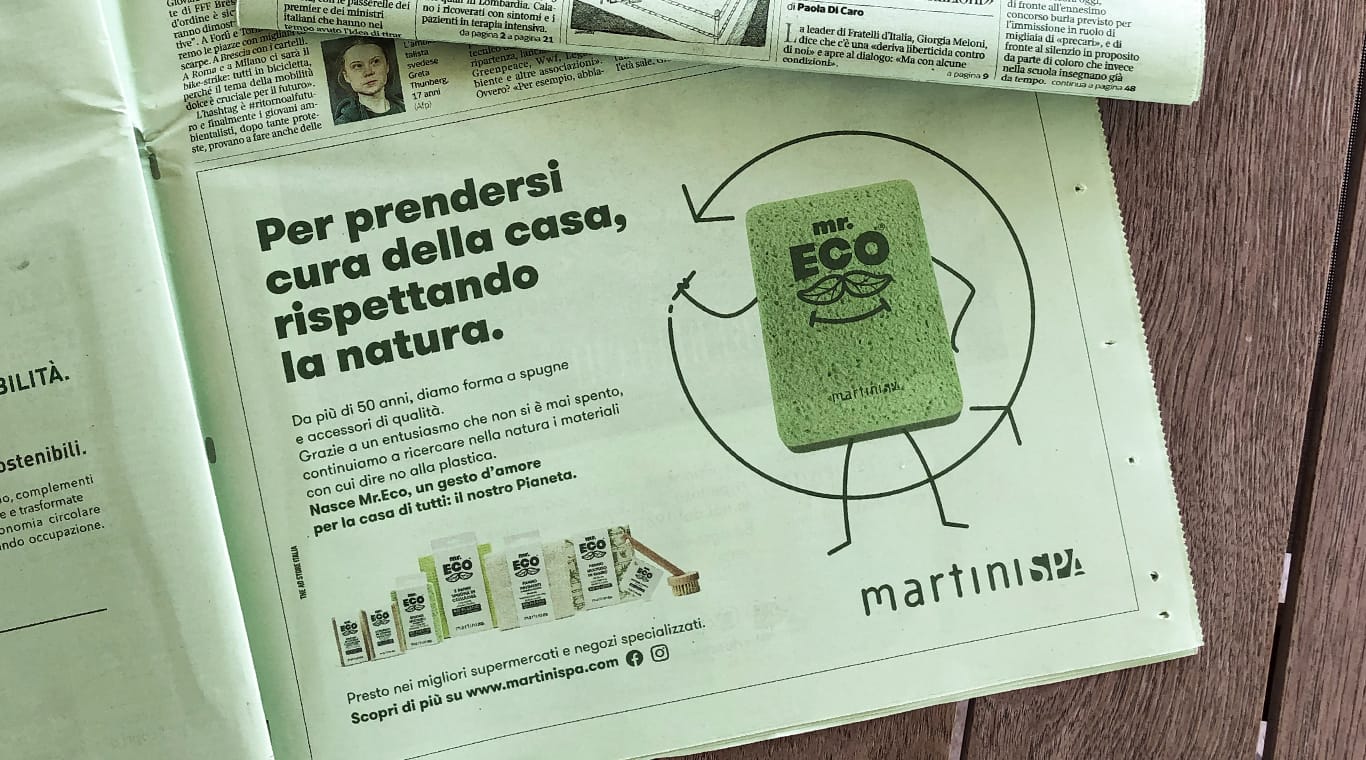 Mr.Eco® wins the Red Dot Design Awards 2020
MartiniSPA's attention to creativity and design led the company winning the Red Dot Design Awards 2020 in the Brand & Communication category, one of the most prestigious Design Competitions, which saw the participation of over 6,992 projects by designers, companies and agencies from 50 states.
Each project was assessed individually by the Red Dot jury, made up of 24 members including designers, specialized journalists and industry experts who awarded Mr.Eco® by MartiniSPA for the quality of design, creativity and brand communication management.